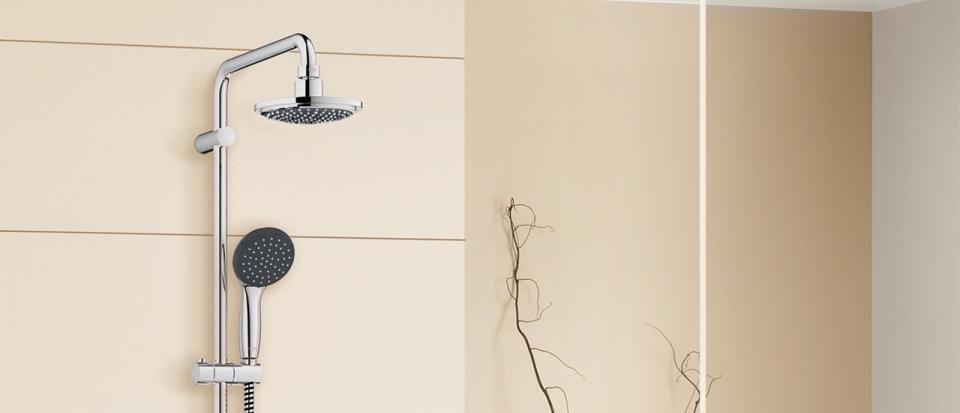 Hand showers
GROHE showers offer you a dream-like showering experience. For maximum flexibility, choose a shower that provides you with the right choice of spray patterns. GROHE hand showers are sophisticated pieces of engineering.
GROHE DreamSpray® Technology is the winning formula of quality and innovation creating optimal water distribution for an unparalleled showering experience. All GROHE showers feature SpeedClean -Remove lime scale with a single wipe.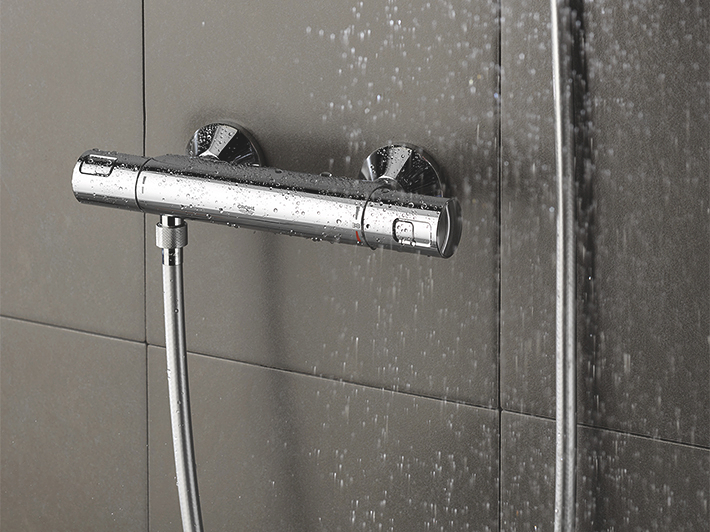 GROHE Thermostat collections
As our gauge when constructing GROHE thermostats we used the most sensitive thermometer around – your skin. The revolutionary thermostats in our Grohtherm range ensure that hot and cold water will touch your skin in exactly the proportions you desire.
Thermostat Collection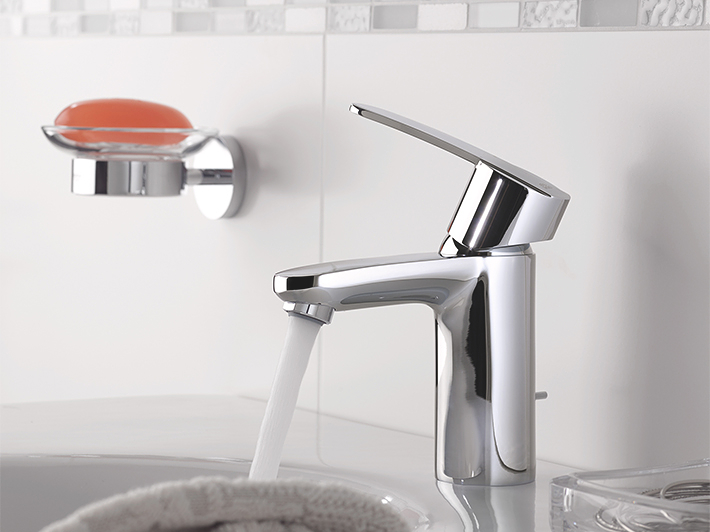 DIY Bathroom collections
GROHE bathroom faucets unite award-winning design with the finest materials and the latest industry-leading technologies. Every collection offers a wide choice of faucet typologies to complement the latest bathroom ceramics and your personal styling preferences.
DIY Bathroom collections